Content
Panasonic SMT Screen Printer SPV-DC

❙ Features
1. Enables high efficiency dual lane production in a compact package
2. Provides optimum functions for customer production needs
Perforated pot type automatic solder supply
PCB pickup blower (switch type)
According to the correction data of shifted printing positions analyzed by solder paste inspection (APC correction data), it corrects printing positions(X ,Y ,θ).
*3D inspection equipment of other companies can also be connected.
Product name

Panasonic SMT Screen Printer SPV-DC

Model

Panasonic SPV-DC

PCB dimensions (mm)

L 50 x W 50 to L 350 x W 300

PCB exchange time

13.0 s(6.5 s/PCB)

*2

Including transfer, positioning, recognition, each-time cleaning.




Printing & cleaning conditions:Our recommended conditions (PCB dimensions L 250 x W 165)

Repeatability

2 Cpk ± 5.0 μm 6 σ The repeatability of same PCB


Equal to ± 5.0 μm ± 3 σ (or ±2.5 μm ±1.5 σ)

Screen frame dimensions (mm)

L 736 x W 736, L 650 x W 550, L 550 x W 650, L 750 x W 750, L 584 x W 584

Electric source

1-phase AC 200, 220, 230, 240 V ±10V Max. 4.0 kVA

Pneumatic source

0.5 MPa, 560 L / min (A.N.R.)

Dimensions (mm)

W 1 650 x D 2 446 x H 1 500 (maximum protusion D 2 528)

Mass

2650 kg

*7
*1: When using paperless cleaning, dimensions are L50 x W50 – L350 x W250
*2: PCB exchange time varies depending on the machine in the pre-process and the post process, the PCB size, the use of a PCB pressing-down unit and so forth.
*3: For mask specifications, please see the specification.
*4: Including blower and vacuum pump"Option"
*5: When using the mask suction function
*6: Except for the signal tower and the touch panel.
*7: With full options
*Values such as cycle time and accuracy may vary depending on operating conditions.
*Please refer to the "Specification booklet" for details.
❙ Related Keywords
Panasonic Screen Printer,Panasonic PCB Printing Machine,Panasonic Screen Printer SPG,Panasonic SMT Screen Printer SPV-DC,Panasonic SP-70,Panasonic SPV Stencil Printer,SPD Dual-Lane Screen Printer,PCB Printing Machine,Solder Paste Printer,SMT Stencil Printer,Solder Printer,Solder Paste Printer Machine,SMT Printer,SMT Screen Printer,Automatic Stencil Printer,Solder Paste Screen Printer,Solder Stencil Printer,SMD Stencil Printer,Semi Automatic Stencil Printer,SMT Screen Printing Machine.
❙ Company Proflie
Shenzhen ETA Technology Co., Ltd. Expert in Making Customized High Quality SMT LED Pick and Place Machine, SMT LED Reflow Oven, SMT LED Stencil Printer, SMT Production Line, LED Assembly Line With More Than 23 Years Experience.
Our Goal is to Provide Customers With the Best Service Possible and to Produce Excellent Quality Products That Will Meet or Exceed Your Expectations.
Successful Experience:
Eta's Customer In 35 Countries Around the World
1. We Have Been Helping Customers To Build a Lot of New Factories Around the World.
2. Training More Than 500 Experts and Technician for Customers.
3. Became the Most Reliable Chinese Partner for You.
For SMT Factory Setup, We Can Do for You:
1. We Provide Full SMT Solution for You
2. We Provide Core Technology With Our Equipments
3. We Provide The Most Professional Tech Service
4. We Have Wealthy Experience on SMT Factory Setup
5. We Can Solve Any Question About SMT
❙ ETA Exhibition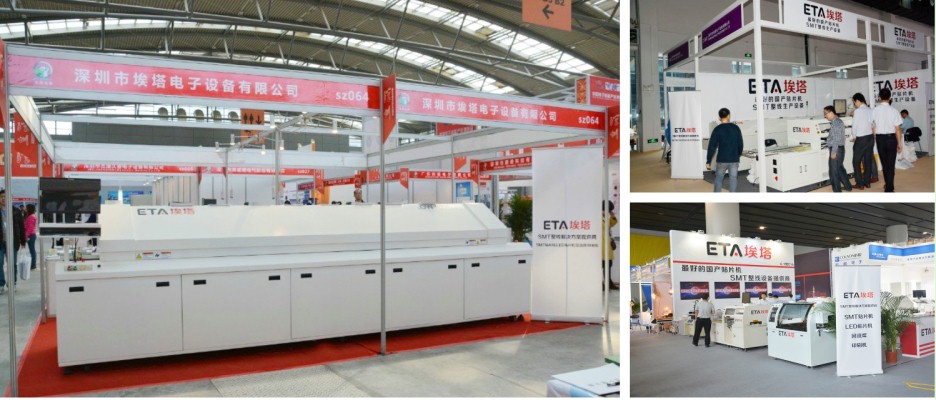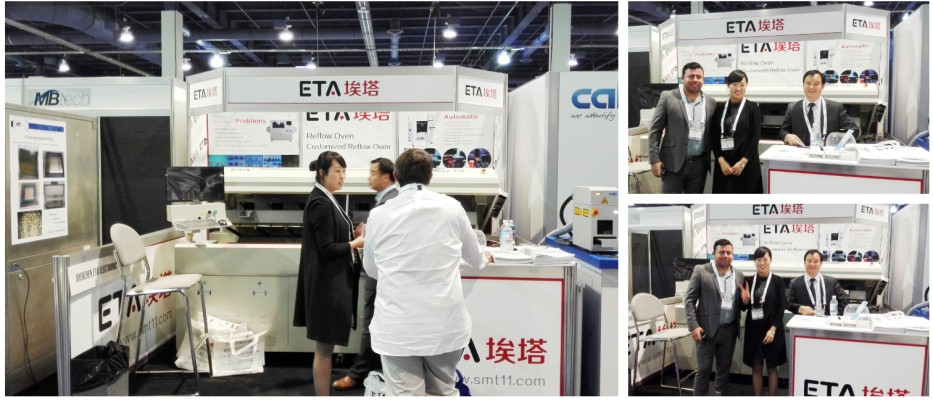 ❙ ETA Products Certificate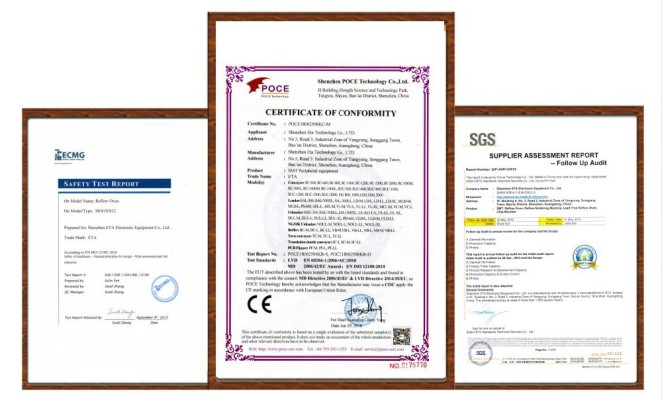 ❙ ETA Global Service
❙ Customers' Feedback
❙ FAQ
Q: What we can do for you?
A: Total SMT Machines and Solution, professional Technical Support and Service.
Q:Are you a trade company or a manufacturer?
A: OEM & ODM service are available.
Q: What is your delivery date?
A: The delivery date is about 35 days after receipt of payment.
Q: What is your payment terms?
A: 30% deposit in advance and 70% balance before shipment.
Q: What your main customers?
A: Huawei,Foxconn,Vtech,Sumida,Kemet,Vishay,Bosch,Canon.
A: Leading SMT Supplier in China; Trade assurance to USD 560,000+; Professional after-sales service team.
❙ Main Keywords
Reflow Oven,Pick and Place Machine,SMT Machine,SMT Line,Wave Soldering Machine,Reflow Soldering Oven,SMT Equipment,SMT Pick and Place Machine,Chip Mounter,PCB Cutting Machine,SMT Reflow Oven,Pick & Place Machine,SMD Soldering Machine,SMT Aoi,SMT Conveyor, SMT Solutions, Chip Shooter, PCB Cleaning Machine, Reflow Machine, PCB Soldering Machine, SMT Assembly Line, SMT Stencil Printer, PCB Reflow Oven, Reflow Soldering Machine, SMT Oven, Pick n Place Machine, SMT Production Line, Solder Paste Printer Machine, SMT Screen Printer, LED Pick and Place Machine, SMT Line Machine, LED Production Line, SMT Nozzle Cleaning Machine, LED TV Production Line.
If You Could Not Find Any Similar Items You Want, You May Send Some Photos to Us. Because Our Catalog and Website Haven't Included All of Our Products.